COST OF LIVING IN ATHENS, GREECE
Athens is bursting with impressive ruins from the ancient world — which means it's also bursting with people wanting to see those ruins. Sure, you have to visit the Parthenon and the Acropolis, but you can escape the crowds by visiting other neighbourhoods like Monastiráki, Pláka, and Psyrrí. The city, while kind of difficult to navigate, is vibrant and the cafés, bars, and restaurants bustle until early into the morning.
FLIGHTS
Flying from the United Kingdom isn't expensive at all. You should use EasyJet or Ryanair as these are cheap airlines and gets you to A to B nice and easy.
Your return flight will cost little as £61.00 GBP for a one week stay in Athens with Ryanair. Also, note checked luggage, which added a good £50.00 GBP.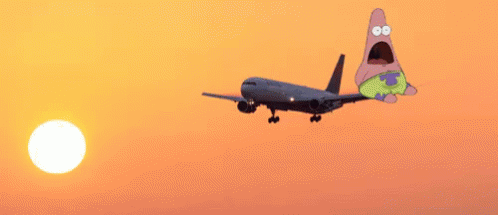 RENT
Rental appartments tend to be a bit bigger than similarly priced hotel rooms. Plus, you'll get a kitchen, so you can save more money by cooking your own meals. However, hotels do offer some nice conveniences.
There are quite a few nice rental appartment options available in Athens — you should be able to find a highly-rated studio for around €40-€80/night or a 1-bedroom closer to €60-€70. If you want to rent a room in someone's flat, expect to pay around €25-€35/night.
FOOD
Food prices in Athens are reasonable, so you shouldn't have to live on bread and water. As always, food does get pricey around the main tourist areas, so you should seek out restaurants catering to locals. The best way to fill up on a warm meal is by hitting up the street food stalls or takeaway restaurants.
TRANSPORTATION 
In addition to walking, Athens has a number of public transportation options. The bus, tram, and subway all operate on the same (affordable) ticket.
3-day unlimited travel (includes a round-trip ticket to the airport): €22
Individual ticket (valid for 90 minutes): €1.40
Daily ticket: €4.50
CLIMATE IN GREECE
Greece has a Mediterranean climate with hot dry days and cool and mild winters. There can be snowfall In some parts of Greece during the winter months, but this is mostly limited to the mountainous regions of the mainland.
KEY FACTS EVERY EXPAT SHOULD KNOW ABOUT LIVING IN GREECE
Greece is notorious for having one of the worst healthcare systems in Europe, and there is no healthcare at all available to expatriates. It is therefore vital that you have private healthcare insurance if you are considering living in Greece.
Every region in Greece has separate and unique construction rules, so what has worked for one ex-pat may not work for another.
Payment in Greece is almost exclusively done with cash, in Euros. Hotels will usually accept credit cards, but most other local places such as tavernas, cafes, taxis, kiosks, street vendors, and other types of shops deal strictly in cash.
The majority of the sewerage systems in Greece are undeveloped and, for this reason, you should not flush toilet roll down the toilet, it should be placed into a separate bin.
It is Tuesday the 13th that is unlucky in Greek culture, and not Friday the 13th.
Not a fan of Athens? Don't worry, click here to find some amazing facts about living in Barcelona.